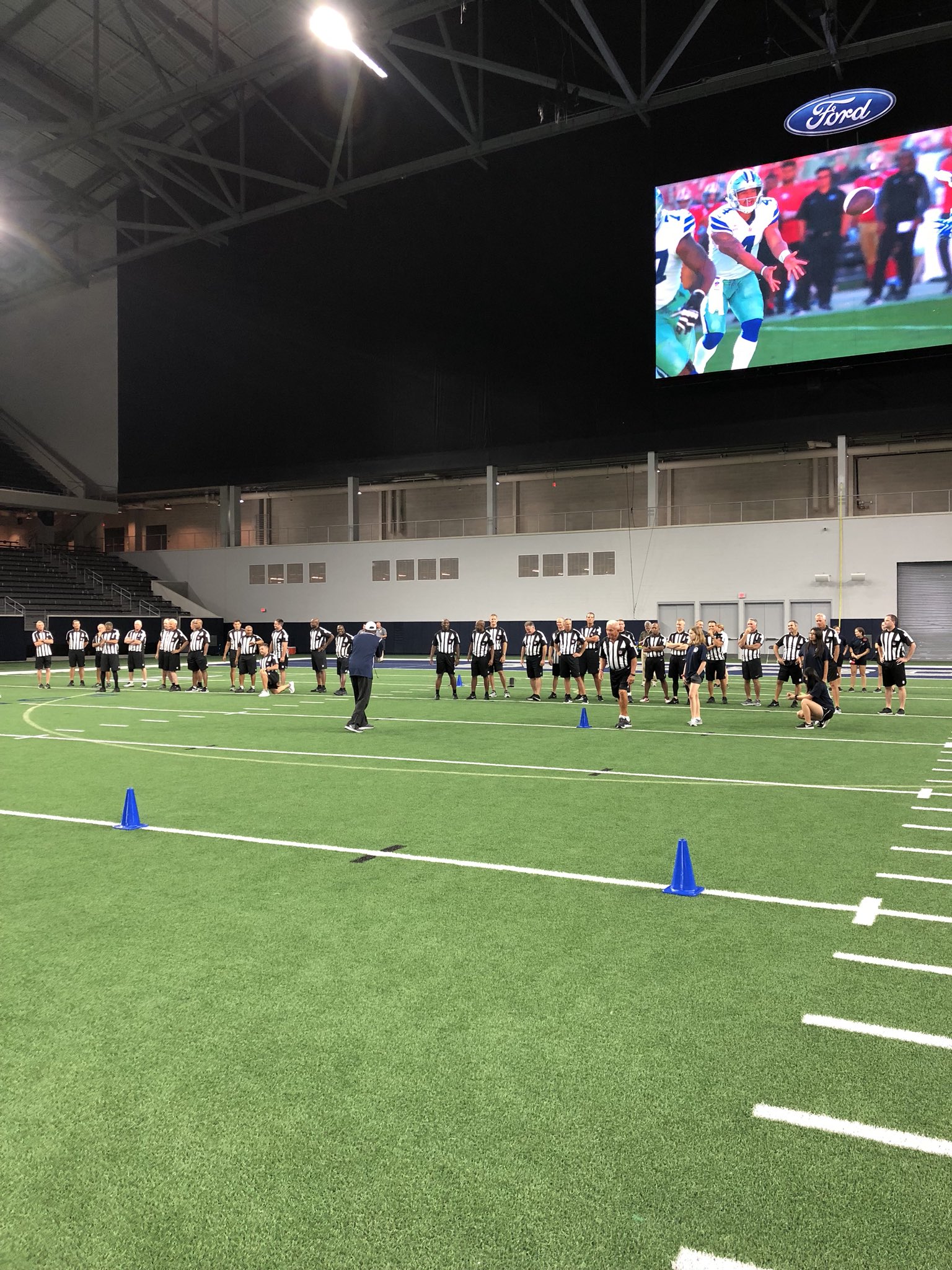 The NFL offseason continues (offseason? what offseason?) for NFL officials today as they gather in Plano, Texas, 20 miles north of Dallas, for the annual officiating clinic. This weekend's clinic will be the only time that all of the league's 122 officials will be together in one place, allowing for senior vice president of officiating Al Riveron, in his third season as officiating czar, to discuss new rules, mechanics, and points of emphasis for the 2019 season. Preseason and training camp assignments will be given out to the crews this weekend, if they have not been received already.
The focus of the clinic is for the Officiating staff to concentrate on the always important standards of performance and wellness for the officials this season. To achieve this, the officials will attend sessions geared toward their specific positions, each led by a regional supervisor of officials, who are all former on-field officials. Bill Leavy will work with the referees, Garth DeFelice will coach the umpires, Gary Slaughter will lead the short wings, and Doug Rosenbaum and Rob Vernatchi will work alongside the deep officials. As a whole, the officials will sit through some intense film study, take different rules tests with various multi-faceted scenarios, and will practice on-field mechanics at the Dallas Cowboys practice facility in nearby Frisco, Texas.
For this season, there is expected to be an intense focus, specifically with the referees and replay officials, on the new changes regarding adding pass interference to replay. In particular, they will be nailing down replay situations after the two-minute warning, which have been slightly revised since the proposal was passed this spring. Referees will also likely work on the roughing the passer point of emphasis, which became a key talking point at the beginning of last season. For the wing officials, mechanics will likely be tweaked for the kickoff, with a year's worth of film on last season's changes to kickoff formations.
The officials gathered for a smaller clinic in May by region where they partook in fitness drills, as well as being given a lengthy and detailed physical. The Pro Football Hall of Fame game is just three weeks away, and a new season is once again knocking at the door!