AFC Divisional Playoff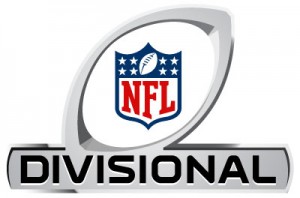 We will be live blogging the calls and rules interpretations from the Seahawks-FalconTexans-Patriots game. (If you see continue reading below, click it to see the entire feed.)
If you have any questions or comments, use the comments section of this post, or tweet us @footballzebras.
Today's crew is headed by Tony Corrente. The full crew list is at the bottom of this post.
Third Quarter scoring
11:34 Patriots – Stevan Ridley 8-yard touchdown run. Patriots 24–13. 
1:25. Patriots – Brandon Lloyd 5-yard touchdown pass from Tom Brady. Patriots 31–13.
Fourth Quarter scoring
13:13 Patriots – Shane Vereen 33-yard touchdown pass from Tom Brady Patriots 38–13.
11:42 Texans – DeVier Posey 25-yard touchdown pass from Matt Schaub. Patriots 38–20.
5:15. Texans – Arian Foster 1-yard touchdown  pass from Matt Schaub (2-point conversion). Patriots 38–28.
1:18. Patriots – Stephen Gostkowski 38-yard field goal. Patriots 41–28.
3rd Qtr | 10:56. What initially appeared to be a Patriots fumble recovery went down this way:
Texans quarterback Matt Schaub completed a pass to tight end Owen Daniels. The process of the catch was completed when Daniels turned upfield. Daniels was wrapped up immediately at the Texans' 25, maybe closer to the 26-yard line.
Daniels was being pulled down and lost the possession of the ball at roughly the 24-yard line.
Swarm ensues and about 3 seconds later, a whistle is heard. (The whistle should not sound much sooner than that, or you risk an inadvertent whistle.)
Head linesman Steve Stelljes calls it forward progress at that point and marks the spot at roughly the 25. He is sounding his whistle, but it is hard to hear.
Umpire Garth DeFelice enters the pile to determine possession, assuming it is a fumble. He cannot see nor hear Stelljes. Corrente zips into the pile as well. Because DeFelice and Corrente are in the offensive backfield, they are not in a position to judge forward progress on this play, so they have ruled fumble.
Stelljes is signalling dead ball at the 25-yard line, but needs to make Corrente aware of the call. The back judge and line judge race into the pile to get Corrente while Stelljes holds the spot.
While Corrente and five officials conference, DeFelice emerges from the pile to signal Patriots ball. He is unaware there is a contrary ruling.
Corrente immediately got on the microphone to indicate forward progress, but most of the announcement was lost in the cheering of DeFelice's signal.
It's quite understandable how this situation developed, but it was correctly ruled, decisively and quickly. It took you longer to read this description than the duration of the play and ultimate ruling.
2nd qtr | about 1:00. Texans were flagged for roughing the kicker, but Corrente and DeFelice discussed it over and picked up the flag. Corrente announced that the defender rolled over another player, and was not illegal. A review of the video shows that the Texans blocker contacted (very slightly) into the punter's leg, so the roughing call should have stood. In addition, the punter did not have a place to land after the kick, so it is a dangerous play.
2nd Qtr | 1:15. Texans — Arian Foster 1-yard touchdown run. Patriots 17-10. The replay official challenged if Foster broke the plane of the goal line. Corrente determined there was not enough video evidence to overturn.
2nd Qtr | 3:38. Patriots — Shane Vereen 8-yard touchdown pass from Tom Brady. Patriots 17-3.
2nd Qtr | 10:56.Patriots receiver Brandon Lloyd, after a catch, flicks the ball at umpire Garth DeFelice. DeFelice takes it as aggression against an official. Animated GIF of the play, h/t Bleacher Report:  http://ble.ac/VEnhGS
2nd Qtr | 10:16. Patriots — Steve Gostkowski 37-yard field goal. Patriots 10-3.
1st Qtr | 1:28. On the play prior to the touchdown run, umpire Garth DeFelice was relaying the ball to the sideline. When he turned around, the Patriots were already lined up for a quick snap. With the ball inside the 5-yard line, DeFelice should have gone to his position behind the linebackers in the end zone. Since that was not feasible, he stayed in his ordinary position in the offensive backfield.
(Video)
1st Qtr | 1:28. Patriots — Shane Vereen 27-yard field goal. Patriots 7-3.
1st Qtr | 13:57. Texans — Shayne Graham 27-yard field goal. Texans 3-0.
|   |   |   | Yr. | Crew | College | Occupation |
| --- | --- | --- | --- | --- | --- | --- |
| R | 99 | Tony Corrente | 18 |   | Cal State-Fullerton | Pac-12 supervisor of officiating, former teacher |
| U | 53 | Garth DeFelice | 15 | Blakeman | San Diego State | distribution center manager, beverage company |
| HL | 22 | Steve Stelljes | 11 | Anderson | Friends | business planning manager |
| LJ | 130 | Darryll Lewis | 14 | Corrente | Dartmouth | associate professor |
| FJ | 20 | Barry Anderson | 6 | Triplette | North Carolina State | builder/developer |
| SJ | 73 | Joe Larrew | 11 | Boger | St Louis | attorney |
| BJ | 119 | Greg Wilson | 5 | Corrente | USC | law enforcement |
Alternates: Bill Schuster (upfield), John Hussey (line), Terry Brown (deep)
Replay official: Paul Weiner
Replay assistant: Mike Wimmer
Supervisor: Johnny Grier
Observer: Jim Duke